OverstockUPS

Shipping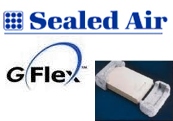 OverstockUPS has years of experience testing and shipping heavy UPS units. Unlike the competition and even our other stores, everything posted here is ready to sell. If you order by 1pm EST it should ship out that day. Custom and Bundled orders may require more time.
OUR PACKING: We proudly use SealedAir's GFlex InstaFoam. This heavy duty foam contours to your shipment. While its more expensive per ounce than a fine whiskey, it does make sure your item safe.
HOW WE SHIP: Since many of our items are very heavy, we ship only UPS Ground and AirCargo. If you want to pay for Overnight or 2day, please provide your own account number as these services are prohibitively expensive.
EMERGENCIES: If you are in a rush, AirCargo is suprisingly inexpensive. Shipping 80 pounds from FL to Denver via UPS overnight is over $450. Shipping to DIA airport is about $150. Plus depending on flight schedules, it will be ready before 10:30am for you or your courier to pickup
OTHER NOTES: ...